Just wanted so show off my recently completed GnUI (Gnomish User Interface).
Idle
Target Select (w/focus)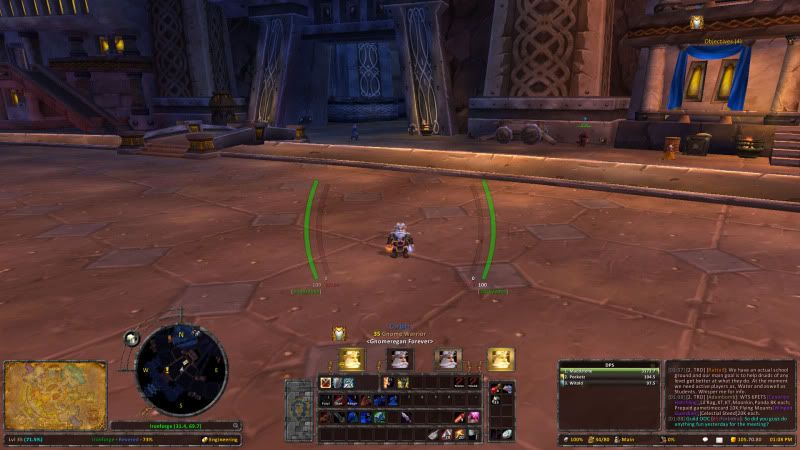 The cover plate with the Alliance logo is where the pet bar shows when needed and the pet frame would be visible above that. There is also and additional data bar at the top of the screen that show with mouse over.
Banking / Inventory
Corbitz Tinkerton