Here are some pics I took of our run - mostly the one's I forgot to ALT-Z out of because I like reading chat and be like, "Hey! I remember when that gnome said that!"
You may see similar pics but this is the one BEFORE the poison wore off. (They're all green, Bells and I aren't, 'cause we're rogueishly cool like that.)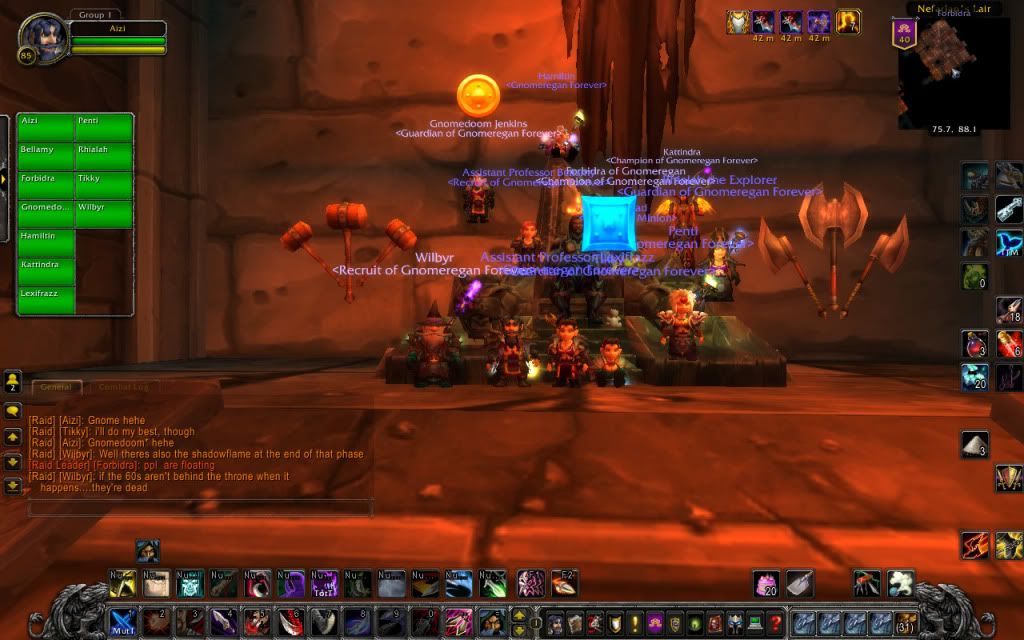 ppl are floating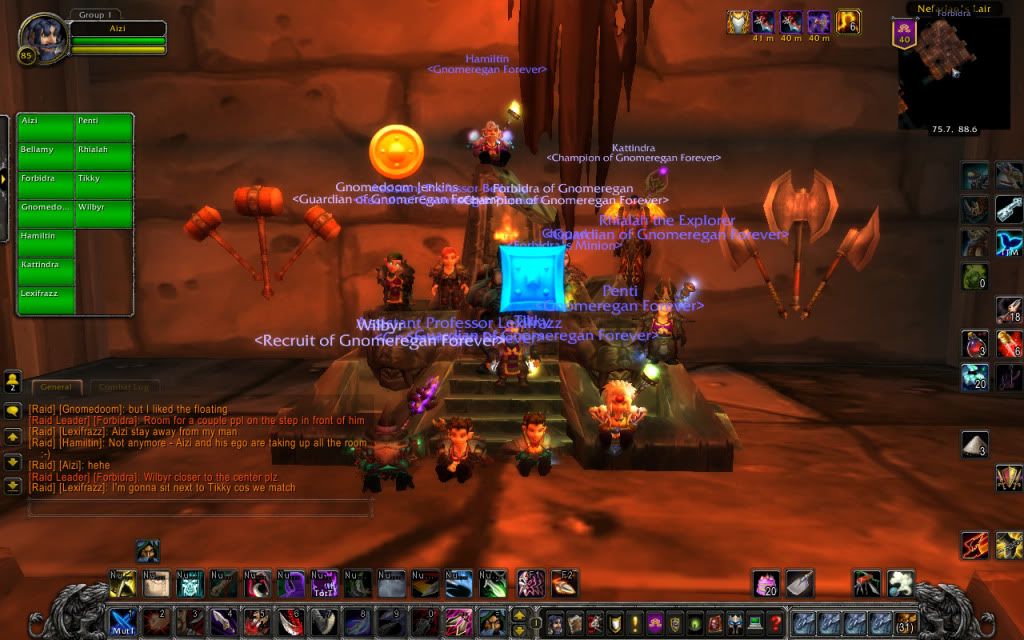 Still adjusting by the man. (The man is behind the ice block.)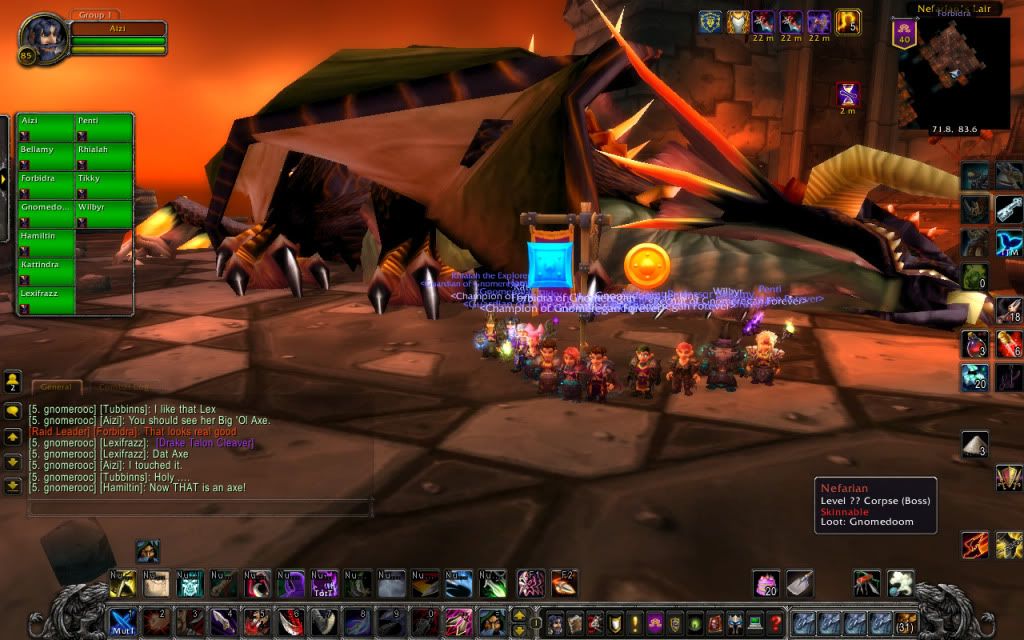 I didn't get any pics of dat axe because that woulda been rude of me. But here we are adjusting for another pic and talking about dat axe.
Click on the images to enlarge I think.
And ignore my horrible UI.