Its Tuesday already and I'm reminded of the passing of time. Not just because of the fact that I'm a day late with my weekly news post, but by the amazing things that happened this week.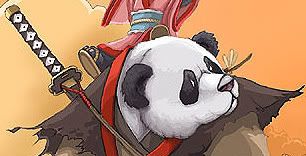 The official WoW forums were on fire early this week due to the revelation that Blizzard has copyrighted the title "The Mists of Pandaria". Here we are having scarcely scratched the surface of Cataclysm, and its likely we will hear juicy details about the next big expansion at Blizzcon in October. I cant wait!
And our own Gizzywig & Rhialah racked up the
Married Achievement
in real life last week, and then made it a two-fer this week by tieing the knot a second time in-game Saturday evening in Twilight Highlands!The ceremony presided over by the Holy Paladin Purehammer from the Brotherhood of Iron! Congratulations going out to them, and best wishes for a long and happy life together!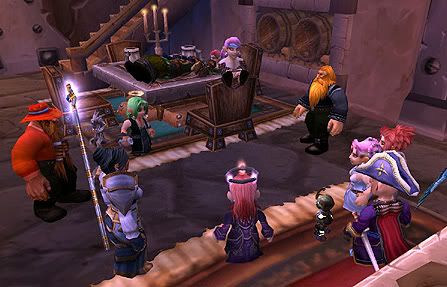 And speaking of time, hearty congratulations go out Barun, Siosil, and Mobie who all put in a lot of time on their Gnomes and became the newest additions to our growing legion of
Level 85
Gnomes!
Last but not least G4 rocketed to another guild level in record time! In less than two weeks we dinged to Guild Level 14! Very impressive people! That means we add
Working Overtime
to our growing list of
Guild Perks
! That means you have a 10% increased chance to gain skillups when working on your Professions!
And finally a hearty G4 welcome going out to our newest nifty Gnomes: Ettindy, Nubbi, Siosil, Hodgerick, Peggotty, Candlewig, and Bucklem! Make us proud guys!