Sept 5th 2011 - This post is a week late owing to the focus on our upcoming Anniversary Celebration and associated special events. The final countdown under way, Gnomes were scurrying all over making everything ready for the big launch!
But that doesnt mean we didnt find time to have a little fun! We managed to get a couple of Guild Dungeon Challenges completed this week. Then on Saturday we had our final guild meeting before the Celebration.
But afterwards, we rallied the troops, and even invited a couple of Brixee's friends to tag a long with us on a fun run through the Molten Core!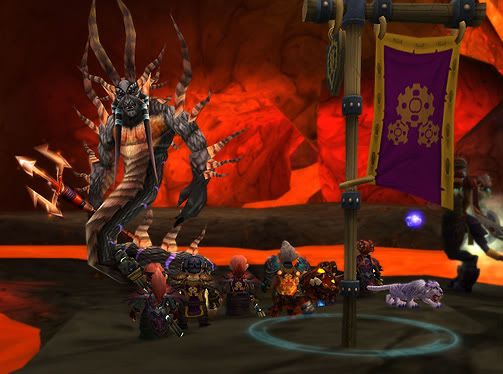 It was Priest Night in the fiery depths that night as it seemed everything Tikky wanted dropped including Ragnaros himself!
We also picked up a few new recruits! So please join with me in extending a warm G4 Welcome to Noxel, Cheerub, Judeli, and Scorchette!
3...Fireworks & Launchers are Ready! 2...Prizes & Gold are Ready! 1...Is G4 Ready? I hope so! Because next week is going to be a BLAST!!